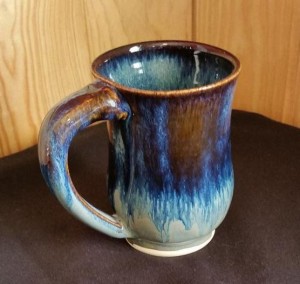 With the holidays coming up, you're probably taking at least a few days off work and the kids will be out of school as well. This is a great time of year to schedule some quality family outings, but where can you go that's fun for everyone, no matter what age? At Dragon Fire Ceramics, we have the answer.
Starting this Saturday, Nov. 19, we're offering Family Decorating Time sessions every Saturday through Saturday, Dec. 10. From 10 a.m. to 3 p.m. each weekend for the next four weeks, participants can join Dragon Fire Ceramics to decorate a piece of hand-thrown pottery to create a one-of-a-kind gift for a friend or loved one during the holiday season. Each week features a new item, with the schedule as follows:
Nov. 19 – Hand-thrown mugs
Nov. 26 – Hand-thrown candy bowls
Dec. 3 – Hand-made wind chimes
Dec. 10 – Hand-thrown cookie plates
Each piece is only $10, but the sentimental value of beautiful pottery that's decorated by each of the kids is truly priceless. Plus, the pottery is already made for you, so all you need to do is bring the kids and enjoy decorating these items in your own unique ways.
If you've got little ones, we'd especially recommend coming for the last session on Dec. 10. They'll be thrilled to know that they're hand-decorating the plate they can use to leave the cookies out for Santa on Christmas night.
There's no need to register, but we suggest that your family show up right at 10 a.m. to ensure a piece for each member of the family. All items will be fired after the class and available for pick up the following weekend, so everything will be ready for children to give these hand-made gifts as presents during the holidays.
If you love these family sessions so much you want to come back for more, keep checking back and sign up for even more fun events and activities available all throughout the year. Get everyone out of the house this holiday season and have fun with a craft project you'll all enjoy. Learn more by calling Dragon Fire Ceramics today at 218-384-9374.